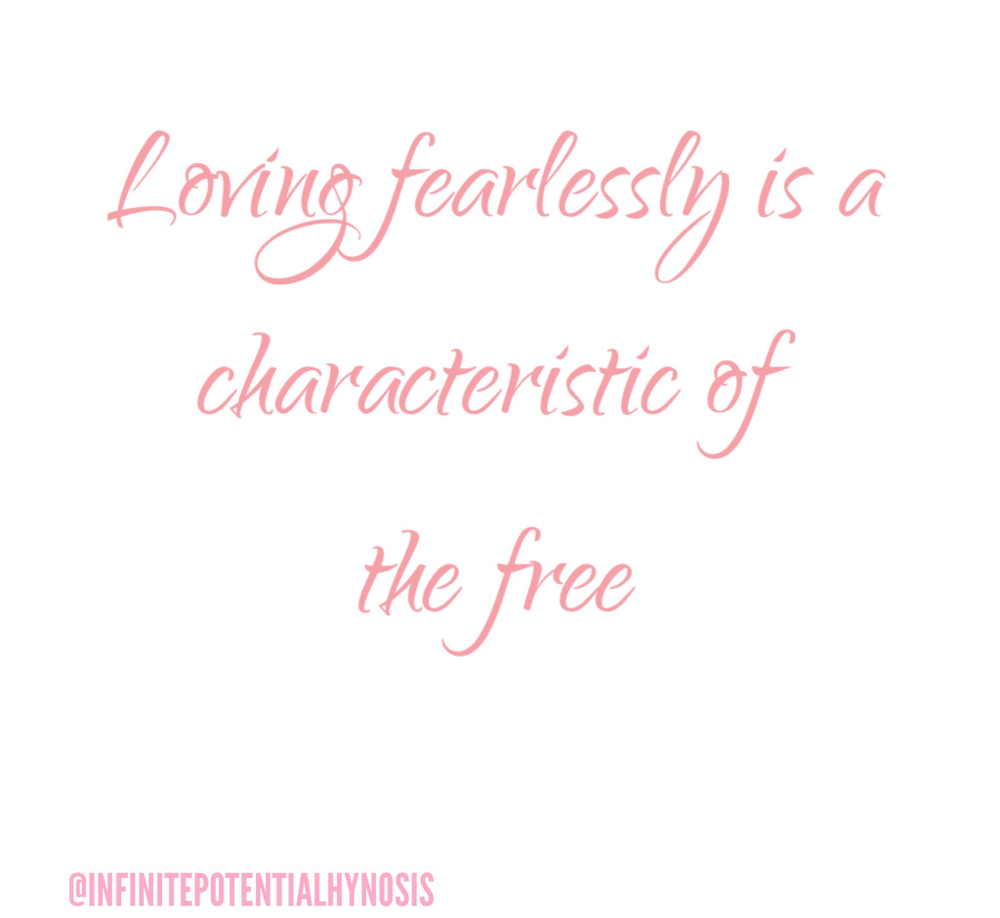 The bravest thing you can do.
Is love fearlessly.
To love with a heart that is undisturbed by delusions of the past and anxieties of the future.
That refused to be jaded by pain but instead liberated by wisdom. 
You really have nothing to lose and everything to gain.
Vulnerability is a strength of the wise and courageous. 
It is a characteristic of the free.
So go love someone today with all your heart.
Perhaps let that all encompassing love start with its most deserving recipient you.
Take the time to recognize how perfect, how gorgeous, how truly special you are. Take in the gift of this lifetime and the rare opportunity you have to  use the incredible power of your mind to heal and transform.
If anything, let your most painful past relationships be the lighthouse to awakening to the beauty of your courageous heart. 
The time has come. Surrender. Love